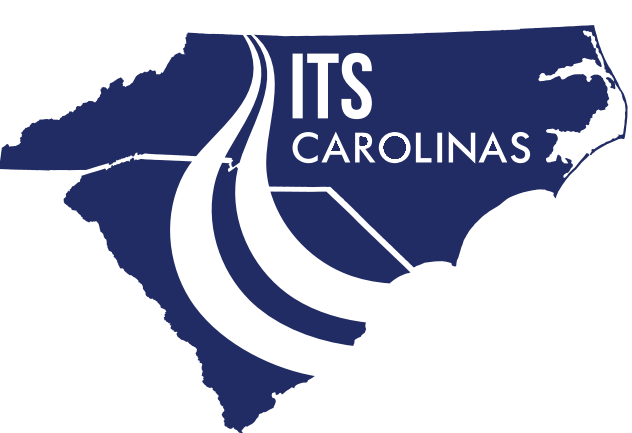 ITS Carolinas Annual Meeting
ITS Carolinas is proud to enter its third year as a new regional chapter of ITS America. Support from NCDOT, SCDOT, and the City of Charlotte along with commitments from multiple founding Sponsors have provided a foundation for a very successful 2017. Join us at our third Annual Meeting in Charlotte, NC on February 12-13th, 2018. The organization is riding a wave of enthusiasm, and senior decision makers from multiple organizations have committed their support to attend. This regional conference will provide opportunities for networking with colleagues and ITS vendors. Make sure your organization gets involved to support the continued growth of ITS.
Register for the Meeting!
The 3rd ITS Carolinas Annual meeting is coming soon. Over 220 of your colleagues will converge on Charlotte's Convention Center to learn about the latest in Intelligence Transportation devices, operations, and policy.
Registration
CHARLOTTE DOT TRAFFIC MANAGEMENT CENTER TOUR
Tour the Charlotte DOT (CDOT) Traffic Management Center (TMC), where CDOT monitors traffic signals, intersections, and roads and proactively deploys traffic management strategies to reduce congestion and coordinate state and local authorities during special events, emergencies, or daily traffic.
Tour Information
Location
Location:
Charlotte Convention Center
501 S College St
Charlotte, NC 28202
Driving Directions
Hotel Information
Hyatt Place
222 S Caldwell St, Charlotte, NC 28202
(704) 227-0500
Rate: $129/night – Standard
Group discount rate available for reservations made through August 18
Hotel Booking Instructions:
The group block is listed under: ITS Carolina 2017 and the Group Code is: G-ITS8
You may dial Hyatt Central Reservations and give them your code or name of group or company name at:

800-993-4751


Or
Simply Click link and enter your Arrival and Departure dates: http://charlottedowntown.place.hyatt.com/en/hotel/home.html?corp_id=G-ITS8
Charlotte Convention Center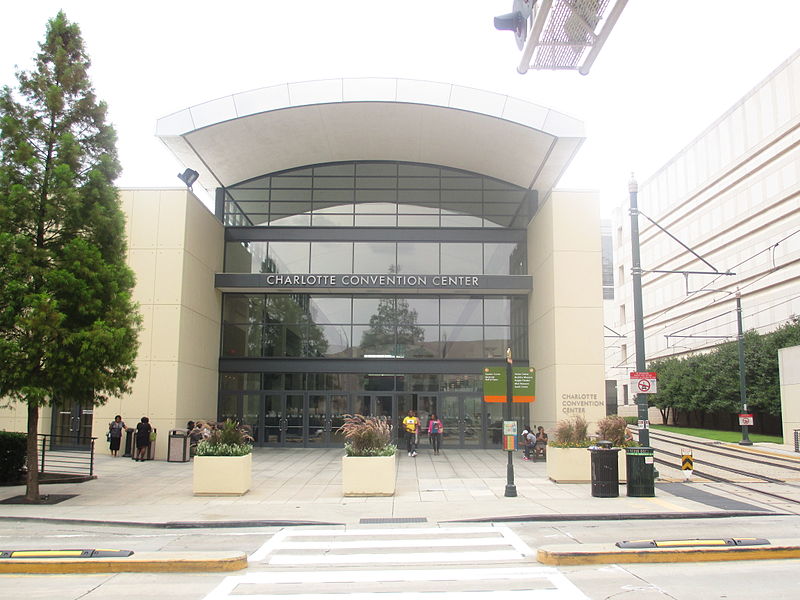 Charlotte Convention Center
The Charlotte Convention Center is a convention center located in Charlotte, North Carolina. It opened in 1995 and attracts more than half a million visitors each year. It was designed by Thompson, Ventulett, Stainback & Associates. Wikipedia
Registration Information
REGISTRATION FEES
Member ($245) – Individual attendee for an organization belonging to ITSC
Non-Member ($295) – Individual attendee for an organization NOT belonging to ITSC
Public Agency Member ($125) – Individual attendee belonging to Public Agency member of ITSC
Speaker ($125.00) – Attendee speaker listed in the program
Individual Student ($45.00) – Individual attendee for a student
Online registration open through September 4. Walk-up registrations accepted at the conference registration desk.
SPONSORSHIP LEVELS AND BENEFITS
Platinum Sponsorship ($2,200.00) – Includes: ITSC Membership; Exhibitor Booth; 3 Attendees; Recognition at Monday Reception; Lanyard or Print Program Insert Recognition; Print Program and Podium Recognition; Option to Supply Corn Hole Board for Reception
Gold Sponsorship ($1,200.00) – Includes: Exhibitor Booth; 2 Attendees; Recognition at Monday Reception; Print Program and Podium Recognition; Option to Supply Corn Hole Board for Reception
Exhibitor Booth ($650.00) – Includes: Table in exhibit hall; AC Power; Wifi; 2 Attendees. Only available to Silver and Bronze Sponsorships
Silver Sponsorship ($600.00) – Includes: Recognition at Monday Break; Print Program and Podium Recognition; Option to Supply Corn Hole Board for Reception
Bronze Sponsorship ($250.00) – Includes: Recognition at Tuesday Break; Print Program and Podium Recognition; Option to Supply Corn Hole Board for Reception
Friend Sponsorship ($100.00) – Includes: Print Program and Podium Recognition; Option to Supply Corn Hole Board for Reception
Wifi Sponsorship ($1,000.00) – Includes: Recognition on Wifi login page; Print Program and Podium Recognition; Option to Supply Corn Hole Board for Reception (Max of 3)
ADDITIONAL ITEMS
Companion Ticket for Monday Reception – $40/ea.
Corn hole board used in tournament for sponsoring companies only –  $100 (self supplied board), $300 (ITSC provides)